Matt started his hospitality career on Dunk Island resort in tropical north Queensland in 1996 and has genuinely done it all in the industry since then.
After more than a decade as owner and co-founder of a highly successful hotel management, development and consultancy firm (2T), Matt founded Tourism Property in 2016.
In his first two years, Matt has now already completed over $40 million in tourism property transactions, all between Wollongong and Batemans Bay on the NSW South Coast.
Matt is equally at home working with CEO's, or mum and dad moteliers. He's well versed in tourism development and international investment, plus highly experienced with listed and unlisted property funds, receiverships and has a firm knowledge of company, property and tax law.
Matt has contributed many years serving on regional tourism boards, including as chairman of the dynamic Destination Wollongong.
Matt was previously the National Brand Manager with Best Western Australia (2004-5) and had three years "on the road" prior to that assisting and coaching Best Western motel owners in NSW and the ACT.
A winner of the prestigious ACES Award (Accommodation Association of Australia) in 2011 for Services to the Accommodation Industry. The proud owner of a "Father of the Year" t-shirt, plus voted "Husband of the Year" in 2017 by his long-suffering wife on their 15 year anniversary.
Junior cricket coach, serial home renovator and a very part time golfer.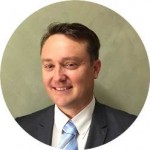 Matt Davidson
DIRECTOR
Phone:  0400 200 139